In recent years, LEFN MOULD focused on developing , researching, designing and production of integral molding chair with gas-assisted injection, which has won praises from customers.
WHY WE USE GAS ASSISTD INJECTION MOLDIONG?
1, reduce the product weight, save the raw material cost.
Proved by our translation mould trial result, Gas assisted injection molding will reduce around 10-20% raw material. For example, this Gas assisted rattan chair mould, without gas-assisted injection weight 4.66KG, with gas-assisted injection weight 4.14KG, save raw material 0.52KG.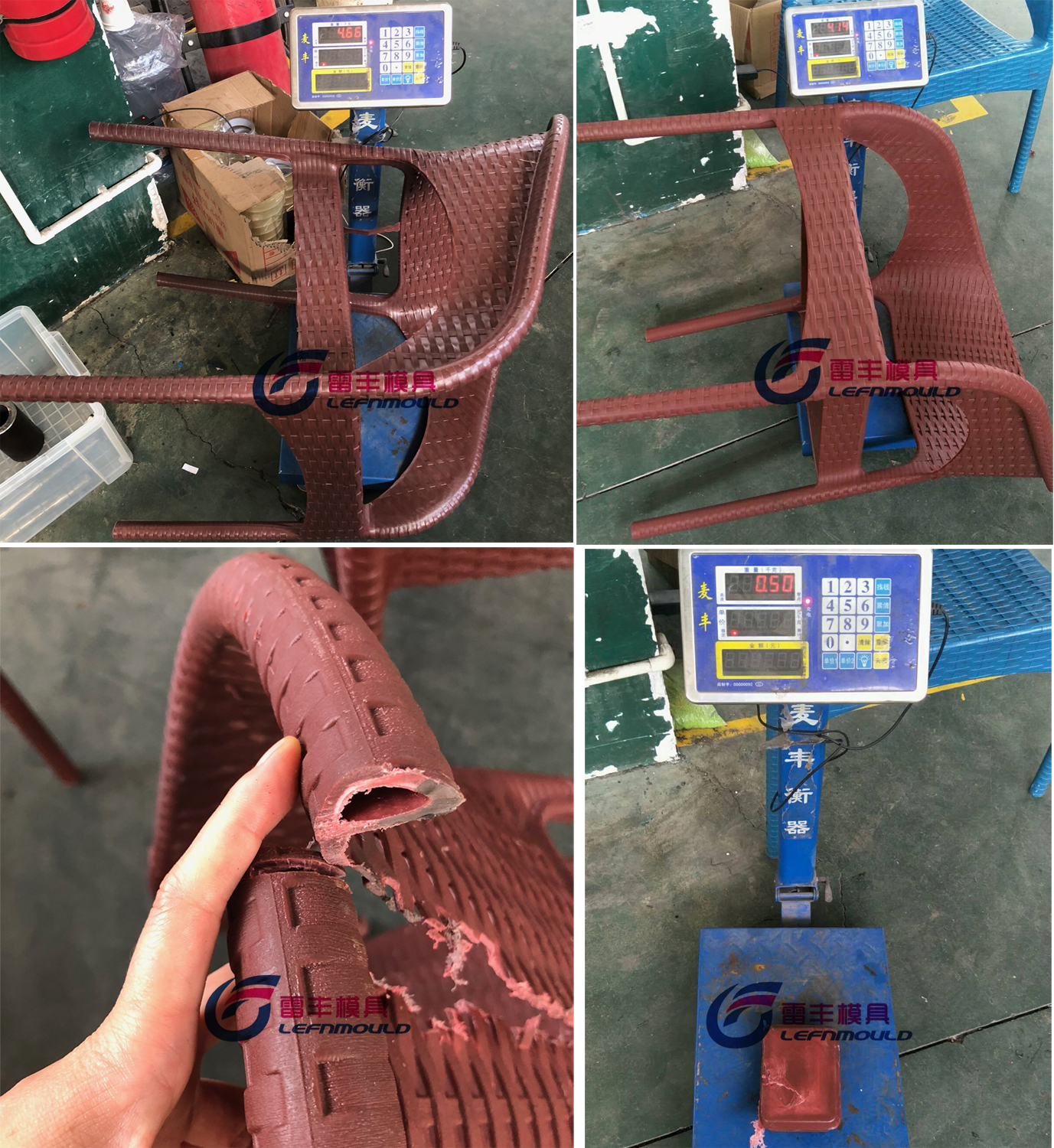 2,Solving defects in injection molding products

Take rattan chair as an example, gas-assisted injection can solve the sink marks on the product surface. Because while injection, the nitrogen make the hole in the thick area and it is also a good supporter.
3, Reduce the cycle time.

gas-assisted injection makes the legs of the chair with hollow, that means the thickness of chair leg become more thin, no need long time to make the leg cold.